GLOBAL PRODUCT DISTRIBUTION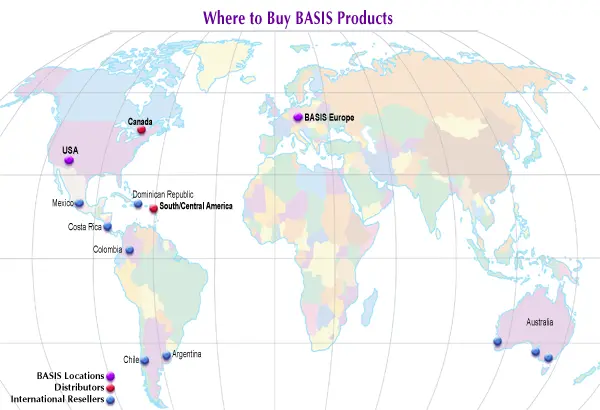 BASIS International Ltd. markets and distributes its products through a broad network of authorized distributors and resellers that spans the globe. Many of these partners are system integrators who develop and distribute specialized vertical applications written in BBx.
To purchase BASIS product licenses in the U. S. or to inquire about becoming a BASIS Partner, send an email to BASIS Sales at sales@basis.cloud or call 505.938.6120.
To purchase BASIS product licenses outside the US, contact the nearest Authorized BASIS Distributor published by location on the International Distributors or International Resellers list. If your region is not served by a Distributor or Reseller, contact BASIS directly by email or phone at +1.505.938.4118 during the normal business of 8:00 a.m. to 5:00 p.m. Mountain Time, Monday-Friday, except holidays.
International Distributors